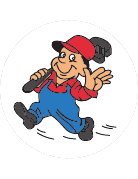 Don't "Freeze" Call D's...708-948-7308
All Your Heating Air Conditioning Boilers Duct Cleaning Insulation Sanitizers Video Camera Analysis Services and More...

D's Air & Heating provides a wide range of HVAC services for residential and commercial properties in the Oak Park region. If you don't see what you are looking for here, contact us. We will be happy to answer any of your service questions.
Tax incentive equipment is available.

Call Now 708-948-7308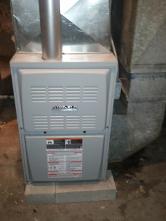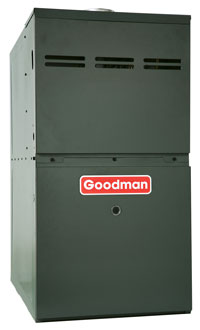 D's Air & Heating, Inc. is a family owned and operated business here delivering customer satisfaction in the heating, air conditioning, duct cleaning, electrical, insulation and boiler industry.
Commitment, Dedication, Professionalism, Experience, equals D's Air.
Oak Park Air Conditioning
A traditional home comfort system has two parts: an indoor unit, such as a furnace or air handler, and an outdoor unit. An air conditioner is the outdoor unit that cools air and sends it to the indoor unit for circulation through your home. Indoor and outdoor units are designed to work together. When the air conditioner is properly matched with a furnace or air handler, you get maximum efficiency and longer system life.
A/C Installed $2699
Complete A/C Replacement Installation
*1 1/2 Ton 13 SEER 410A Puron Condenser
*Disconnect Box
*24 Volt Wiring
*220 Volt Wiring
*Pad
*Electric Whip

Evaporator A-Coil Included
*13 SEER 410A Uncased
*Model #AC18F1B

Warranty - 5 Year Parts 5 Year Compressor 5 Yr. Labor

Starting At $2100

*80% Lennox Furnace Installation
*Model #ML180UH070P24A
*66,000 Btu's
*Plenum Transition
*120v and 24v wiring
*Flue Pipe Assembly
*1/2'' Gas Pipe Assemble
*Non Programmable Thermostat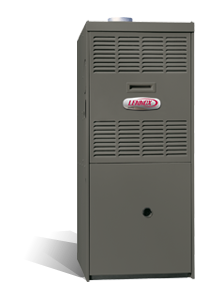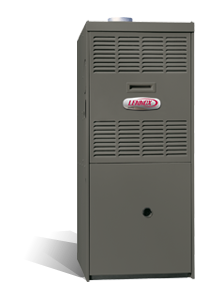 Warranty
10 Years Parts - 20 Years Heat Exchanger - 5 Years Labor

Oak Park Furnaces
Furnaces heat and circulate warm air in the winter. Furnace heating ability is measured with an Annual Fuel Utilization Efficiency (AFUE) percentage. A higher AFUE percentage indicates a more efficient furnace.
We sale, service, repair, and install most major brand equipment.
Boiler Sales, Service, Repair And Installations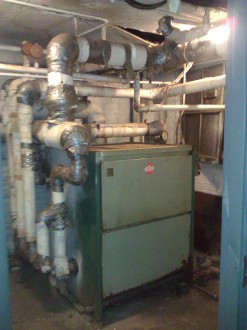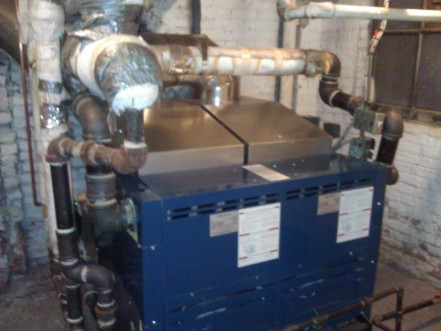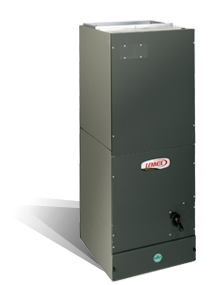 Lennox Air Handlers / Furnaces
Lennox Furnace / Air Handler Installation
A traditional home comfort system has two parts: an outdoor unit, such as an air conditioner or heat pump, and an indoor unit. The air handler or furnace is the indoor unit that circulates cool air through your home in the summer and warm air in the winter. The indoor and outdoor units are designed to work together. Air handlers supply conditioned air evenly throughout your home, when used in place of a furnace, with either an air conditioning or heat pump system.
Lennox Residential Thermostat
Lennox Thermostats
Thermostats are extremely important because they are your interface and control system for your heating and air conditioning equipment. This is the device that will give you the information on what the equipment is doing, when it needs to be serviced, and allows you to set the exact temperature and humidity you want to maintain in your home.
Lennox Evaporator Coil Installation

Call For Details!

A-Coil Cleaning
Call For Details!

Lennox Dehumidifiers
Lennox De-humidification can be very important if you live in areas of high humidity. High humidity in cooler temperatures gives you a wet clammy feeling and in warmer temperatures causes a wet sticky feeling and causes perspiration to stay on your body and soak in to you clothes rather than evaporate.
High humidity can also cause mold & mildew through out the house and even ruin very expensive clothes, fabrics, paintings & wall coverings. All air-conditioning units take out some humidity when they are running but in very humid areas this is not enough and you need a dehumidifying system. This can take out up to 15 times more water from the air than a standard system with very little operating cost penalty.
Lennox High-Efficiency Heat Pumps / Air Conditioning

A split system heat pump keeps homes comfortable all year long. In summer, it draws heat out of your home to cool it. In the winter, it draws heat from outside air into your home to warm it.
Lennox Heating and Cooling Systems
In a packaged system, all equipment is built into an outdoor unit, usually on a concrete slab or other platform. The "package" that gives it its name provides central air conditioning during the summer and heat in colder months.
Healthy Climate UV Air Purifiers
Ultraviolet air treatment systems kill mold that would grow in the cool, damp interiors of your air conditioning system. This is the same technology that's long been used by water treatment facilities, adapted for safe, efficient home air purifiers.
Lennox Evaporator Coils
A traditional home comfort system has two parts: an outdoor unit, such as an air conditioner or heat pump, and an indoor unit, such as a furnace or air handler. The evaporator coil is a series of piping connected to a furnace or air handler that blows indoor air across it, causing the coil to absorb heat from the air. The cooled air is then delivered to the house through ducting. The refrigerant then flows back to the compressor where the cycle starts over again.
D's Air Going Green
Indoor Air quality is among the demand of going green. Going green means you are energy conscious as well as health conscious. The Rotobrush State-Of-The-Art equipment is the answer to many of your household allergen issues. D's air & Heating, inc. adopted the Rotobrush duct cleaning technique. We are the leader in our area with a BBB (Better Business Bureau rating A+). D's Air & Heating, Inc is full service HVAC & Air Duct Cleaning Company.
Phone:708-948-7308
Fax:773-826-3010
Email:dsheating2@yahoo.com
Duct Cleaning, Dryer Vent Cleaning, & HVAC Sales, Service, Repair and Installation.
5657 W. North Ave. Chicago, IL 60639