D's Air & Heating, Inc

Services, repairs, and install throughout Chicago land, NW Suburbs, and Indiana area. We are committed to customers satisfaction. Our goal is your smile upon completion of service rendered. We are a official dealer of Heating Ventilation Air Conditioning supplies. With outstanding Duct Cleaning services also available.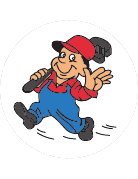 Don't Freeze Call D's...708-948-7308

Company Mission
D's Air & Heating, Inc. was started from a glimmer of hope, knowledge, and determination. Our constant strive to be the customers choice for satisfaction and unparalleled performance is our employment to success in the heating, air conditioning, furnace and boiler industry. Also among our targeted interest was duct cleaning. We have incorporated a state-of-the-art machine and the camera analysis that blows our customers mind once they witness the duct cleaning process.